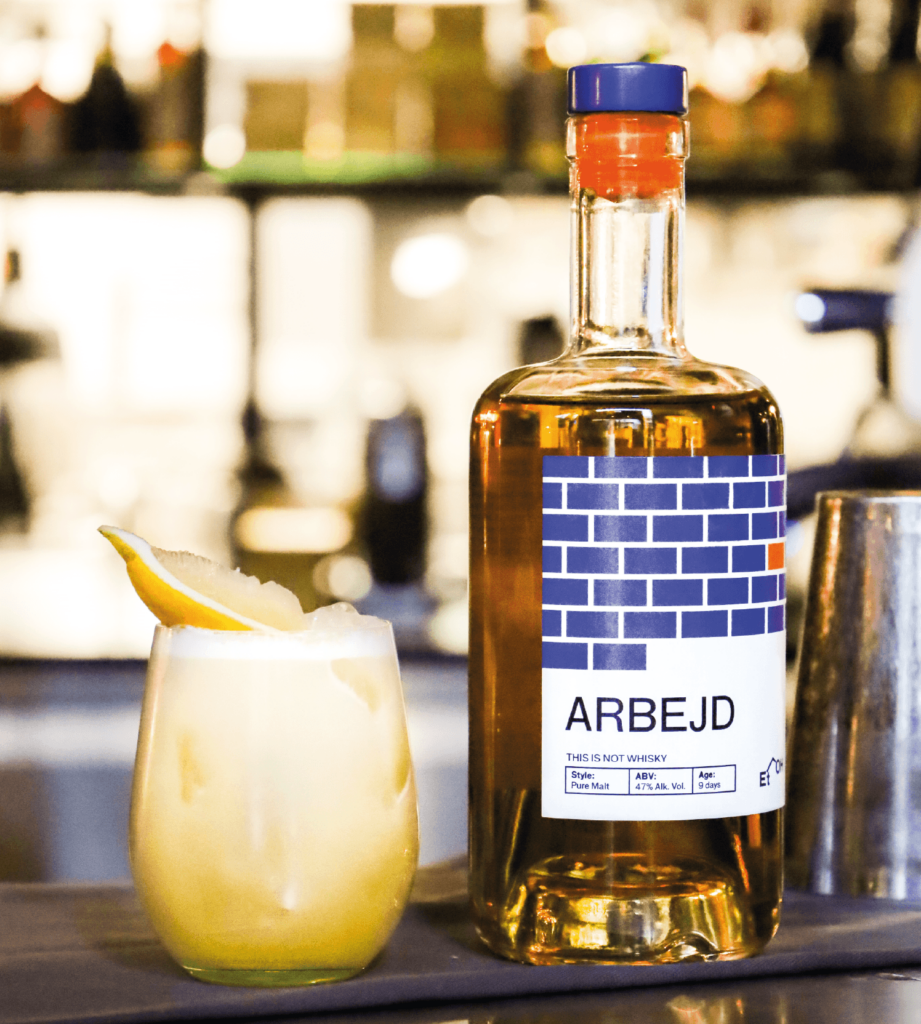 Ásgeir aka. Mixmasterflex makes drinks from memories at Bobo Food Studio. His no-nonsense, rule-breaking, Avant Garde approach to cocktails is very inspirational to us. Maybe that's why we really like working together.
This is his interpretation of Sam Ross's classic Penicillin using two of our spirits to their full potential, the whey adds frothiness, acidity and great texture.
5 cl.             EtOH Double Peached
2 cl.             EtOH Arbejd
2 cl.             Whey
2 cl.             Fresh lemon juice
2 cl.             Honey-Ginger Syrup
Add all ingredients to a shaker with ice, and shake hard until well-chilled. Strain into a rocks glass over fresh ice. Garnish with a lemon twist or candied ginger.