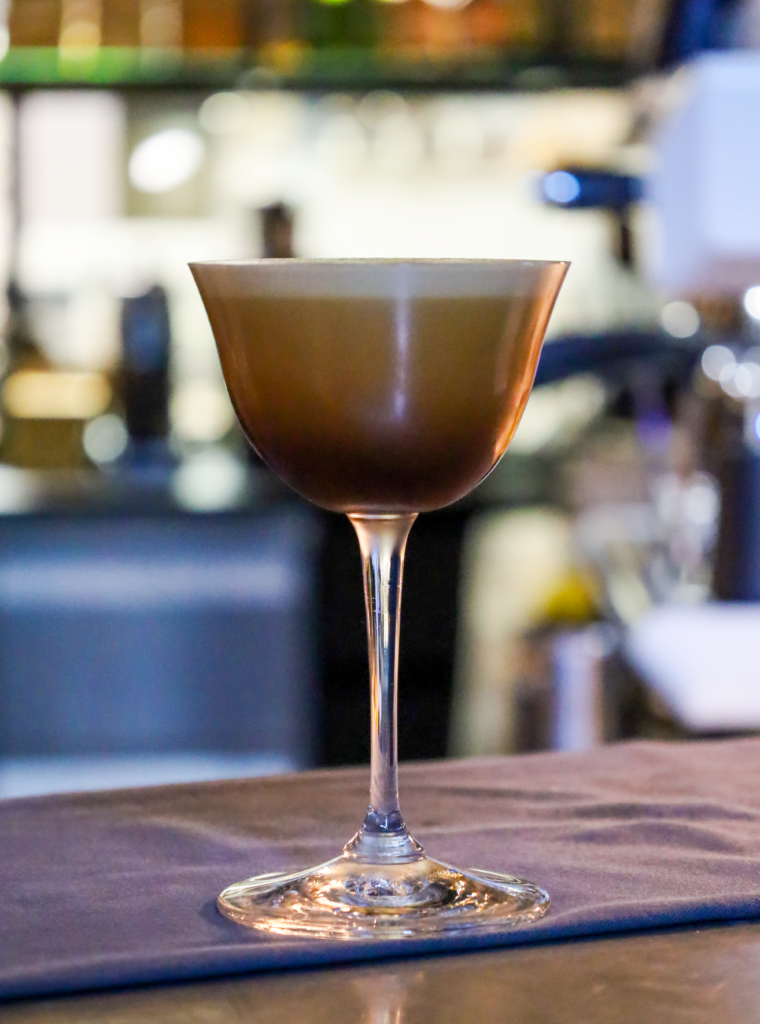 We have always argued that a good Espresso Martini should be made with a brown spirit. What we didn't know is how well Atlantis would work.
What makes this cocktail really pop is the addition of Orange Sugar. Do not skip it! Rub caster sugar with lots of orange zest and let it sit overnight. In the morning, remove the zest and stir in boiling water for a 1:1,5 ratio syrup.
4 cl.            EtOH Atlantis
4 cl.           Cremé de Moka
3 cl.            Fresh Espresso
1,5 cl.          Orange Syrup
Add all ingredients to a shaker with ice, and shake hard. Strain into a chilled cocktail glass, squeeze an orange twist over the glass, then discard.