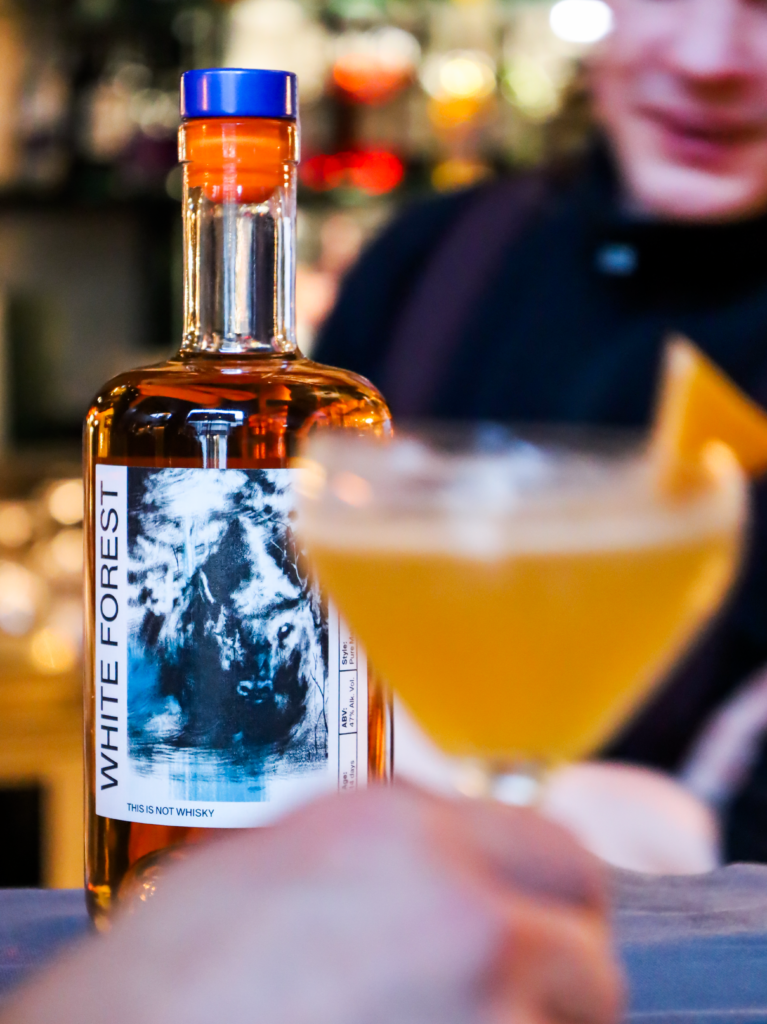 One of the craziest cocktails we have ever tasted courtesy of Ásgeir aka. Mixmasterflex (Bobo Food Studio). We were blown away by this unique concoction. Loads of big, tropical, fruity flavours at perfect interplay with spicy cedar and smoke make this playful drink a true signature.
3 cl.            EtOH White Forest
3 cl.            Tempus Fugit Creme de Banane
2,5 cl.         Lemon Juice
1 cl.             Yuzu juice
1 cl.             Green cardemom
Add all ingredients to a shaker with ice, and shake until well-chilled.      Strain into a chilled rocks glass with ice and, garnish with a twist of pink grapefruit.