The story of spirit making
With revolutionary methods, we set out to innovate and challenge the old axioms of the spirits industry. Using ultrasound and a range of other techniques we are able to accelerate the ageing of spirits from years to mere days in our custom-built reactor. This allows us to hone our creativity and pursue our desire for discoveries.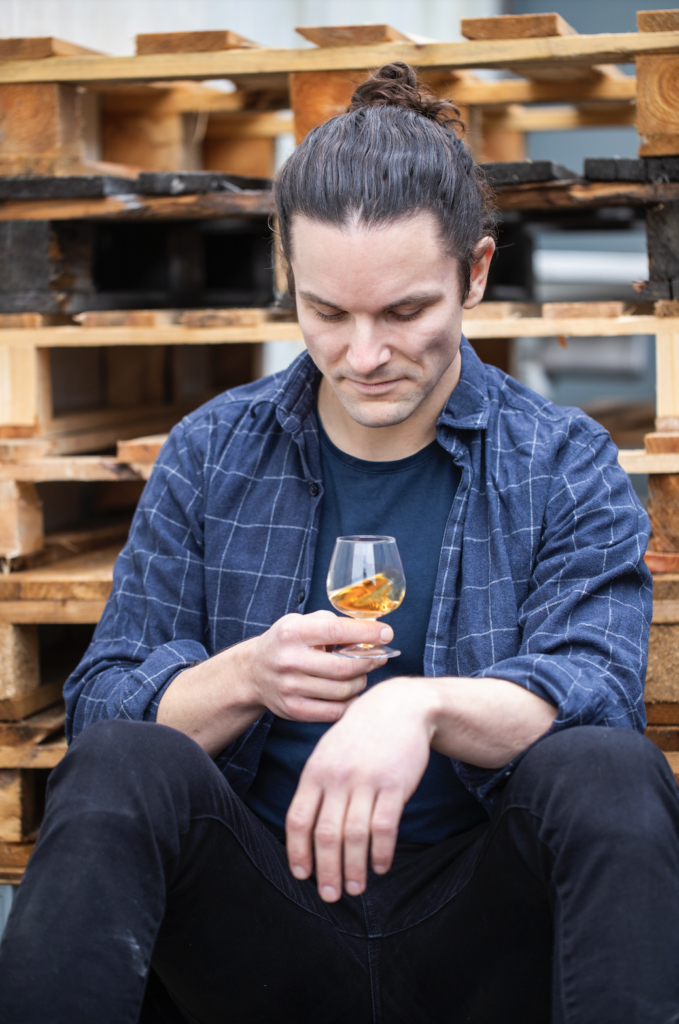 After finding success as the co-founder and master brewer of TO ØL, Tobias has since moved into the world of aged spirits – bringing with him his innovative methods and ability to create interesting flavour experiences.
Tobias is a food scientist engineer specialising in brewing science and technology. He started EtOH Spirits in 2018, as he was looking to bring innovation to an industry steeped in tradition.
Curious about exploring flavour through technology, Tobias started a collaboration with the University of Copenhagen. To research how ultrasound, heat, and oxygen could be used to accelerate the aging process of spirits. Studying the properties of wood and the effects of these techniques he found it was possible to age a spirit in just days, while still bringing out the same complexity and nuance of a decade-old aged spirit.
Based on his research, he built a reactor along with his dad, a retired engineer, able to age the spirits using high-frequency ultrasound, heat, and oxygen in its process.
With the reactor, we at EtOH Spirits can focus our creativity on exploring and experimenting with different ingredients, wood and spirits.
Now the process of making delicious spirits from scratch takes less than a month, something that would otherwise take years to develop.
EtOH has the freedom to produce innovative and unique spirits with flavours never before experienced, integrated and extracted with passion and care.
This, we believe, is the future of spirits.
See the results for yourself